Limited Time Library Offer
As a valued member of our community, we are offering you this special 20th Anniversary pricing for the VIP Package for $77 - for a short time. This offer is only available to you right now...
Now you can explore the entire Psimatix™ Library and begin streaming or downloading from our complete online catalog filled with soundscapes and guided imagery/hypnosis programs. We will also send you a link to download the whole library to your computer in a zip folder. Members get lifetime-access to all the latest products and material, as they are released. With over 22 hours of material, that's 26 albums, the current value is over $640.00, now you can enjoy this entire mp3 library for just $77.00 - so take advantage of it while it lasts! UPDATE : This offer will only be available for a very short time, so get it now!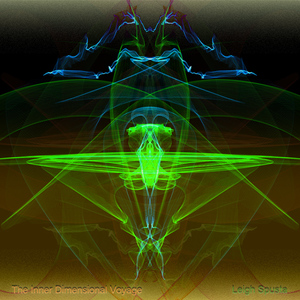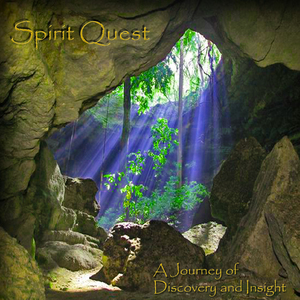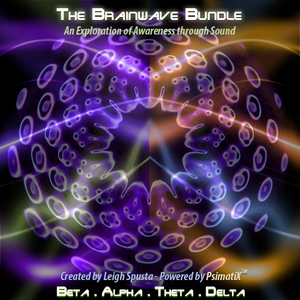 - Laura Geffen, MI
DEEP RELAXATION
- occurs on both a physical and a psychological level, creating unparalleled depth of comfort.
QUICKLY AND EASILY
- enter an altered state of consciousness as if you are a seasoned pro.
EXPAND YOUR MIND
- as the nature and quality of your experience broadens, deepens, and intensifies.
WHOLE MIND/BODY
- every part of your being experiences the harmonious shift - from your cells to your thoughts, your feelings...
SUPPORTS YOUR EXPERIENCE
- creates and holds the space for your journey to unfold, never distracting or demanding attention.
INTEGRATED APPROACH
- our multi-faceted approach ensures immersion into an altered state of consciousness and relaxation, no reliance on single approaches such as "embedded binaural beats".
THOUSANDS OF LISTENERS
- have enjoyed their experiences and enriched their lives using these blissful audio tools, see for yourself.
- Dr. David Newman, Kansas City, MO
There are both immediate and long term benefits to listening to the PsimatiX™ recordings.
In today's fast-paced world, we don't have the time it normally takes to properly unwind and collect ourselves. Most of us are certainly not in the position to meditate like a Tibetan monk every day either. This is where the PsimatiX™ recordings really come into play. In less than 5 minutes, you can place yourself into the most deeply relaxing state of being, by simply pressing play and closing your eyes.
Promote Frequency Following Response of "organic patterns" versus linear binaural beating.
Promote Hemispheric Synchronization through stereophonic imaging (contains natural binaural rhythms).
Dramatic reduction of muscle tension through vibro-acoustic (tactile) frequencies.
Practically eliminate any stress within minutes.
Create deep trance and relaxation quickly, WITH or WITHOUT HEADPHONES.
Spontaneous emotional release and resolution.
Generate lasting feelings of peace and contentment.
Increase higher brain function and capacity through the creation of new neural pathways.
Dramatically improve your concentration, memory retention and recall.
Greatly increase awareness, intuition, and sense of connectedness.
Increase incidence of spiritual and religious experiences.
Shift into higher states of consciousness.
Stimulate and regulate brain chemistry - endorphines, DHEA, and catecholamines, the "feel good" chemicals.
An easy way to explain how PsimatiX™ soundscapes are different from standard binaural beat recordings is to simply point out :
Binaural beats are a form of brainwave entrainment using headphones.
PsimatiX™ soundscapes are cellular "whole-body" entrainment and brainwave entrainment, with or without headphones. They are designed to be flexible enough to be both therapeutic and enjoyable in a variety of applications, including sonic-massage!
Take the 60 day challenge!
In addition to the immediate relaxation and mind expanding benefits of this material, you can maximize your long term gains by using PsimatiX™ daily - 12 minutes or more - for 8 weeks. Your brain will physically adapt itself to be more balanced, relaxed, and optimized. Start now, what do you have to lose?
- John Dupuy, CEO of iAwake Technologies